---
Village Market is an independent, family-owned and -run grocery with deep roots in Oakland. We opened shop in 1952, and have been growing in place ever since, serving regulars new and old the finest local produce and products around.
---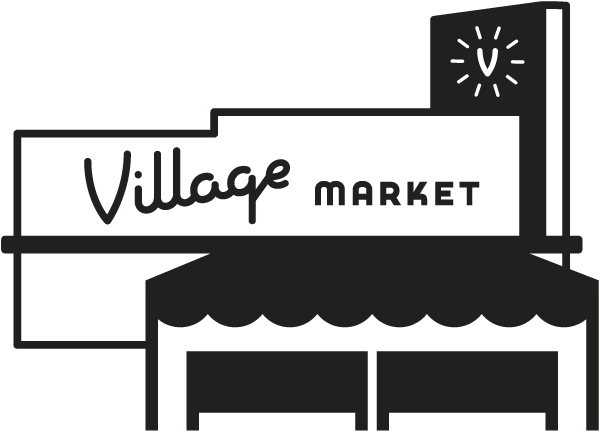 hours
Daily: 7am–8pm
BBQ Takeout:
Mon–Sat: 3pm–6pm
Sun: 2pm–6pm
Welcome to Our village
Grocery
We believe in supporting and sustaining our local economy. That's why you'll see our small but mighty six aisles chock-full of products made right herein Oakland.
Produce
We take pride in the quality, freshness, and selection of our produce, featuring locally and regionally grown fruits and vegetables. We stock the best of the season.
Specialty
Peruse aisles of hand selected products with a focus on quality and variety. The best bagels around, outstanding cheese and charcuterie, the best of the region is on shelves.
Beer & Wine
We relish tasting our way through the Bay Area's best beer and wine to curate a selection for our shelves. Find the perfect pairing to any meal (or good time).
Meat & Seafood
We sleuth out the finest local ranchers and fisheries around – and proudly put their products in the spot-light – and on the grill. Need a special order – just ask.
BBQ
When we opened our BBQ a decade ago, we thought it would be a week-end offering. Then word got around and now sparks are flying seven days a week.
New at the village